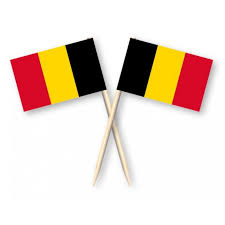 Promotional party 23 May 2020
ROOM 't KUIPERSHOF
GUIDO GEZELLELAAN 17, 3550 HEUSDEN-ZOLDER
PRESENTATION OF DECORATIONS FOR THE PROVINCE OF LIMBURG
Madam, Mr,
The board of the royal and humane association of the bearers of badges and medals of Belgium the province of Limburg, the regional Netherlands and Germany has the honour and the pleasure of inviting you, your spouse and friends to participate in the annual festival and the presentation of the badges of honour of the province of Limburg.
You will also be invited to participate in the festive meal for which you must register by depositing 45 euros per person on account.
IBAN: BE86 7350 3225 8750 – BIC: KREDBEBB
K.M.V.D.E.M.B., Schootstraat 164, 3550 Heusden-Zolder.
Please note: the closing date for registration for the banquet is 15 May 2020.
Please inform your secretary before this date whether you are present at the presentation of the decorations and/or the festive meal.
PROGRAMME SEQUENCE
11.00h Meeting at 't Kuipershof.
11.30u. Speech by the chairman.
Presentation of Honorary signs by the delegate of the National
Governance.
13.00h Feast for the registered.
Menu
Salad of the house
Chervil soup
Pork and beef roast grand-mére
With three types of vegetables and croquettes
Lady Blanche
Water on the table, one glass of white wine and one glass of red wine (Extra drink at bart rate)